BEST EXHIBIT IN SHOW
AUTUMN CHAMPIONSHIP SHOW 2023
DROVERSTORM JUST A BIT SLICK
************************
IF YOU ARE INTERESTED IN HAVING A MINIATURE PINSCHER JOIN YOUR FAMILY -
Please go to our "Puppies/Mature Dog Enquiries" page for guidelines on purchasing a puppy.
***************************
The aims of the Miniature Pinscher Club
To promote in every way the improvement in the Quality, Breeding, Exhibiting & General Health & Welfare of the Breed by -

Encouraging Members, Breeders, Exhibitors & Judges to Abide by the requirements of the Standard as approved for The Miniature Pinscher by the Australian National Kennel Council.
To conduct & support Shows, Parades & Competitions
To promote public interest in the Miniature Pinscher
To endeavor to promote good fellowship & sportsmanship amongst Members
To encourage members to be always willing to discuss Training, Kenneling, Rearing, Feeding, Showing & all aspects of owning a Miniature Pinscher with new Members
That all Members receive a Bi-monthly Newsletter promoting coming events & all things relating to the breed
To welcome the new owner's of a Miniature Pinscher to become involved in the activity's of the club
ALL PHOTOS & TEXT ON THIS SITE ARE COPYRIGHT


2010 MINIATURE PINSCHER CLUB OF VICTORIA INC.


ALL PHOTOS ARE THE BEST WE COULD FIND OF THE PARTICULAR DOG, WHETHER OR NOT THEY WERE TAKEN ON THE DAY OF THE SHOW OR ANOTHER TIME, EITHER WITH OR WITHOUT PEOPLE, THIS IS A DOG CLUB NOT A PEOPLE CLUB SO WE LIKE TO DEPICT THE DOG AT ITS BEST.
PLEASE LEAVE A COMMENT IN OUR GUEST BOOK BEFORE YOU LEAVE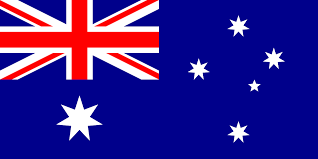 Contact Details
Secretary - Mrs Lisa Prior - [email protected]
Puppy enquiries - Mrs Lesley Wilson - 0413 805 997
234168 Visitors